Beijing has dismissed reports that China plans to build a military base on Solomon Islands, following last week's announcement that the two countries had signed a security pact.
A leaked draft of the document revealed Chinese warships and military aircraft could stop in for "logistical replenishment", and that Chinese police would assist in maintaining local order if there were riots or other forms of crime that would render local police outnumbered.
China Foreign Ministry spokesman Wang Wenbin told journalists that the reports were false, and that the security pact was intended to be a peaceful agreement.
"The so-called Chinese military base in Solomon Islands is completely fabricated with disinformation by a few people with ulterior motives," he said.
Australian Prime Minister Scott Morrison warned that a Chinese military base in the Pacific would mean a "red line" between Australia, New Zealand, and the US.
"This is a shared concern, not just Australia, this is Australia and regional governments, particularly places like Fiji and Papua New Guinea," Mr Morrison said.
"Working together with our partners in New Zealand and of course the United States, I share the same red line that the United States has when it comes to these issues.
"We won't be having Chinese military naval bases in our region on our doorstep."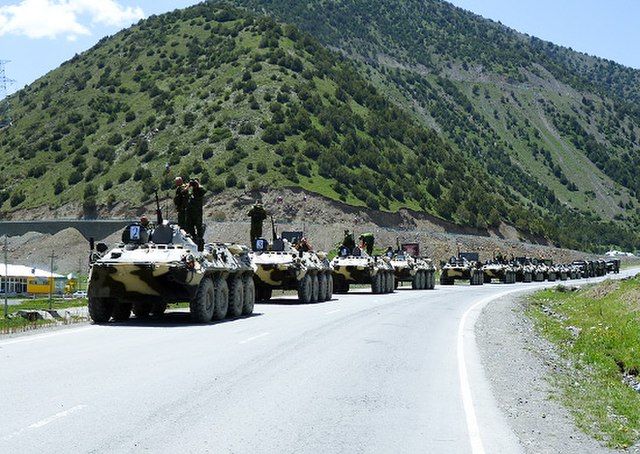 The US have already warned Solomon Islands that a Chinese military base would leave the country with no option but to "respond accordingly".
Solomon Island's Prime Minister Manasseh Sogavare assured Pacific members that no such agreement was in place.
Mr Wenbin went on to criticise the Australia-New Zealand-US (AUKUS) alliance.
"I note that the US and Australia have accused the framework agreement of China-Solomon Islands security cooperation of lacking transparency, but the trilateral security partnership between the US, UK and Australia is precisely a backroom deal that is not open or transparent," he said.
"We are wondering when the US, UK and Australia will submit this partnership to regional countries, including the South Pacific Island states, for consideration?"