After 11 seasons and over 100 matches, Chris Lynn and the Brisbane Heat have parted ways, ending one of the most entertaining sporting partnerships in Australia.
A foundation player with the Heat, the six-hitting sensation was a drawcard for crowds nationwide, but fans would come in droves to watch the Toombul product play at the Gabba.
Lynn was widely considered the poster boy of the Twenty20 competition, his six-hitting exploits making him a must-watch player, boosting ratings and crowd attendance in the process.
Queensland Cricket and Heat CEO Terry Svenson said that the decision was a mutual one, with Lynn having a poor BBL|11 while the Heat languished in seventh position.
"It's not a decision that has come easily to the Heat by any means," he said.
"Chris Lynn and his feats have made an indelible impression on the club, and his effort over more than a decade can rightly be said to have had an enormously positive effect on cricket.
"We should gratefully acknowledge the influence he has had on a generation of kids who have grown up thrilled by his batting exploits.
"His appearance in a teal jumper each year would no doubt be linked by many households to the onset of their holidays.
"The Heat wish him nothing but the best for the future as he transitions into another phase of his career and thank him wholeheartedly for his commitment to the game in Queensland."
After x11 Lynn-sane seasons (and 180 sixes), we farewell @lynny50.

Thanks for everything Lynny 🙏 #Lynnsanity pic.twitter.com/UQqLpaAPXc

— Brisbane Heat (@HeatBBL) May 11, 2022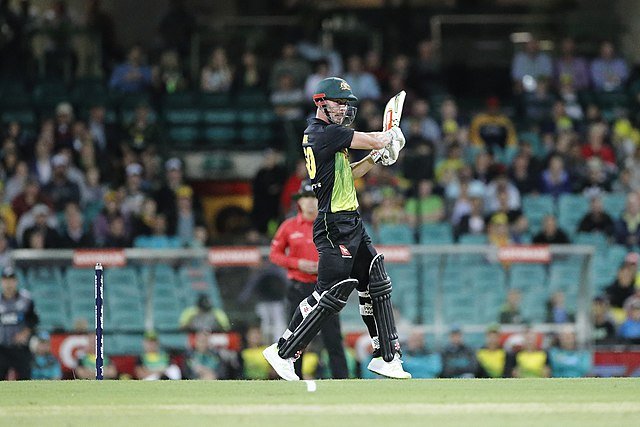 Lynn's Heat career numbers make for some impressive reading.
He is the only player in BBL history to play 100 matches for one club.
He also leads the competition for most sixes (180) and runs scored (3005), averaging an impressive 34.54 over 102 matches, making 25 scores of 50 or more (one hundred) and striking at 148.84 (runs scored per balls faced).
He also played in the Heat's BBL|02 title win, the only time the Queensland franchise has made the final.
Lynn could now be on the hunt for a new home ahead of the upcoming Big Bash League (BBL) season, although franchises are currently on a contracting embargo (meaning they cannot announce any official signings until the trade period for BBL|12 begins).
Lynn has played four one-day internationals (ODIs) and 18 Twenty20 internationals for Australia before becoming a gun for hire in domestic T20 competitions around the globe.
The 32-year-old recently inked a deal with English county side Northamptonshire to play in the Vitality T20 Blast competition later this year.