It attracts millions of visitors a year, but the Mona Lisa proved to be an annoyance for a French man who tried to vandalise it last week.
The glass protecting the world famous "Mona Lisa" was smeared with creamed cake when a man dressed as an old lady in a wheelchair stood up and tried to break the protective barrier.
Security rushed over and detained the man, taking him out of the Salle des Etats room in the Louvre Museum.  According to authorities, the 36-year-old man was arrested and placed under psychiatric care after the incident on May 30.
He reportedly told police the stunt was in protest of artists not focusing on environmental pieces, as well as a lack of action on climate change.
In a video posted to Twitter the man could be heard yelling about why he did it.
"There are people who are destroying the Earth… All artists, think about the Earth. That's why I did this. Think of the planet".
Can anybody translate what ole dude was saying as they where escorting him out?😂 pic.twitter.com/Uy2taZ4ZMm

— Lukeee🧃 (@lukeXC2002) May 29, 2022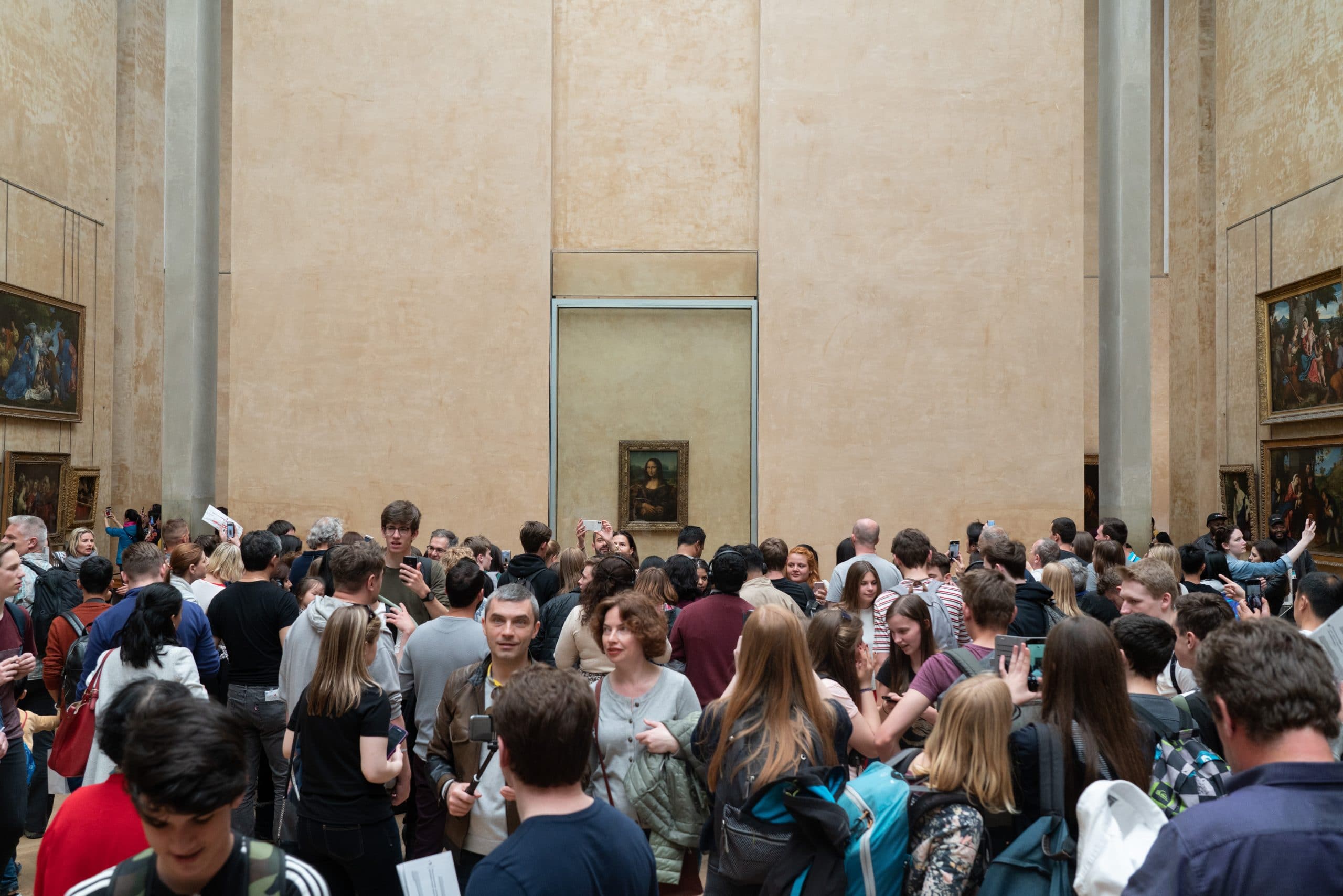 No damage was caused to the actual Mona Lisa painting but it's not the first time someone has tried to deface the artwork. Most notably in 1956, a Bolivian man threw a rock at the painting, causing damage to her left elbow according to Al Jazeera.
In 2005 it was placed behind bulletproof glass, with an upgrade in 2009 putting in thermal and humidity control. Parisian prosecutors have launched an investigation into the "attempt to vandalise a cultural work".
About 30,000 people visit the Louvre a day with that amount climbing to 10 million visitors on an annual basis. About 80 per cent of visitors only go to see the Mona Lisa, with several hundred people at any given time trying to get a glimpse of the greatly historic oil-painting.
Leonardo Da-Vinci created her in 1503 with experts regarding it to be a masterpiece of Italian Renaissance art. The portrait is of Lisa Gherardini, the wife of Francesco del Giocondo, an important figure of 16th century Florence, Italy.
In Italian the Mona Lisa is known as "La Gioconda".