Journalist Dom Phillips and Brazilian government official Bruno Araujo Pereira went missing last weekend with search efforts escalated amid growing concern for their safety.
The pair were last seen in the Javari region of the Amazon with local indigenous leaders alerting authorities to their disappearance. They had reportedly gone "on a mission" to a region called Lago do Jaburu and were making their way back to a place called Atalaia do Notre, a town near the river network that opens onto the Javari reserve, when they went missing.
"We need an urgent search mission. We need the police, we need the army, we need firefighters, we need civil defence forces. We have no time to lose," said local Indigenous leader Beto Marubo.
Conflict has plagued the area with hostility from loggers and fisherman towards the government. The Brazilian interior department received a "threatening letter" from local fisherman and poachers, however the details of that letter are unknown.
Phillips has been working on a book about Amazon preservation, according to The Guardian, one of the publications he works for, with Pereira working closely with him as an Indigenous expert and liaison for tribes in the Amazon. The Brazilian army and navy have launched search teams.
Families of the men have released statements calling for the safe return of their loved ones.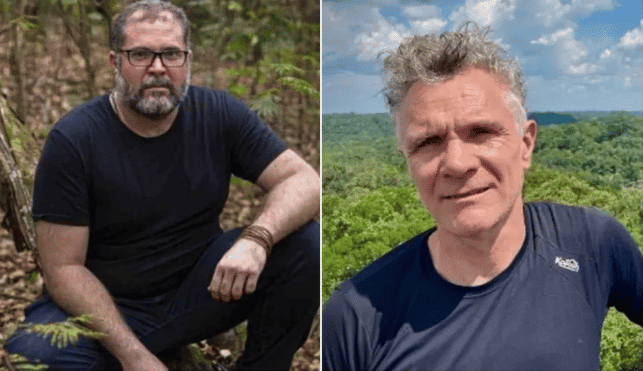 Brazil's political leaders also commented on the situation.
President Jair Bolsonaro said that he hopes for their safe return but that what they did was incredibly dangerous.
"Really, just two people in a boat in a completely wild region like that is not a recommended adventure. Anything could happen. It could be an accident, it could be that they have been killed.
"We hope and ask God that they're found soon. The armed forces are working hard."
His opponent Luiz Inacio Lula da Silva mentioned the time he spent with Phillips.
"In 2017 I gave an interview to Dom Philips and @guardian in Ararapina, in the interior of Pernambuco. He and Bruno Pereira are still missing in the Amazon. I hope they are found and returned in peace to their families and friends."
More to come.