The federation for international swimming has carried out the prohibition, citing that it's "committed to the separation of Aquatic sports into men's and women's categories according to sex".
While transgender women will no longer be allowed to compete in FINA female swimming competitions, there will be the introduction of an "open category" according to FINA President Husain Al Musallam.
"The creation of an open category will mean that everybody has the opportunity to compete at an elite level. This has not been done before, so FINA will lead the way. I want all athletes to feel included in being able to develop ideas during this process," he said.
According to FINA they sought advice and viewpoints from experts of the scientific, medical, legal, and human rights fields before making their decision. A part of the policy change details that transgender men will be allowed to compete in male competitions.
This comes based on the scientific group who established that after puberty males see an increase of testosterone levels by "20-fold" and that transitioning to a female and taking the necessary hormones does not diminish the biological differences. They also stated that biological females "cannot overcome that advantage through training or nutrition".
Transgender women would only be allowed to compete in the female category if they could prove they didn't experience Tanner Stage 2, which is a stage of male puberty that happens about the age of 12.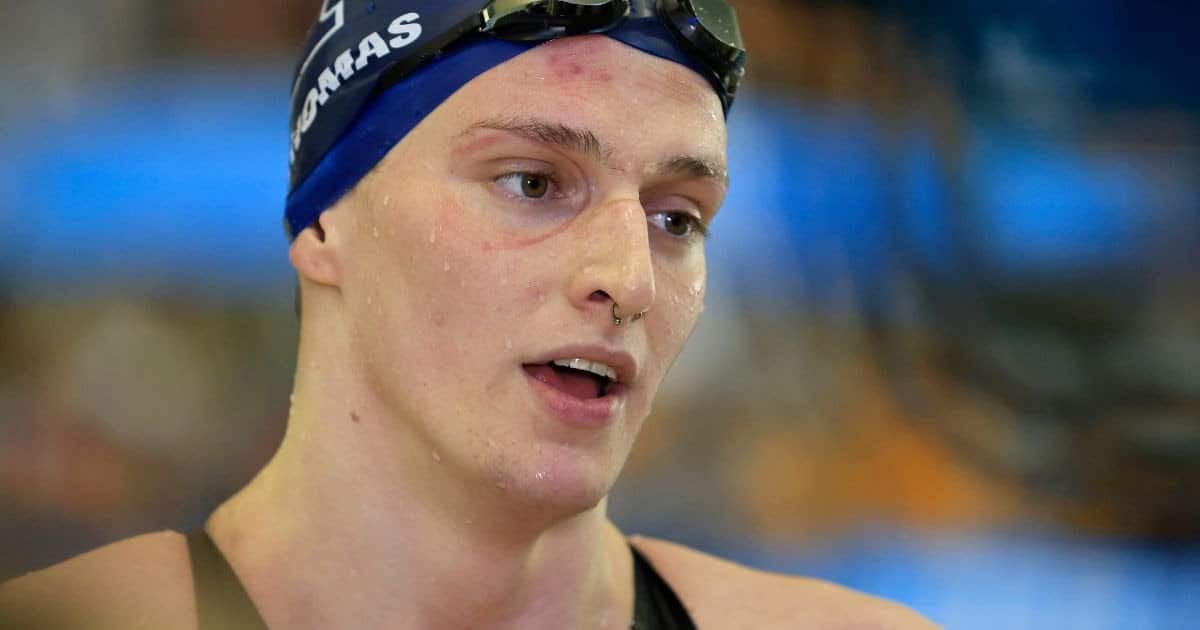 People online have called out the decision saying that it's not inclusive for trans women.
This is terrible. Transitioning before 12 is nearly impossible so trans women are effectively banned from women's swimming. The comments are sick. https://t.co/pOmUd4839L

— AP (@bwaydiva1) June 19, 2022
Again: transgender athletes have been able to compete in the Olympics since 2004 and HAVE NOT dominated everything since then

This is a debate that lacks a problem and this decision by FINA is unnecessarily cruel. https://t.co/ihmt7Myx2q

— Jácķ 🇺🇦 (@Jack_WJB) June 19, 2022
Actually thought about watching some of.@FINA World Swimming champs in Budapest. No way in hell now.

No support for discriminatory, anti-trans FINA in a fascist country #sport #FINABudapest2022 @EndofSportPod

— Dr. Johanna Mellis (@JohannaMellis) June 19, 2022
But others have shown support, including former Olympic medallist Sharron Davies.
I can't tell you how proud I am of my sport @fina & @fina_president for doing the science, asking the athletes/coaches and standing up for fair sport for females. Swimming will always welcome everyone no matter how you identify but fairness is the cornerstone of sport https://t.co/1IaMkIFOkX

— Sharron Davies MBE (@sharrond62) June 19, 2022
and even Caitlyn Jenner.
It worked! I took a lot of heat – but what's fair is fair! If you go through male puberty you should not be able to take medals away from females. Period. https://t.co/qqZq7gnt6g

— Caitlyn Jenner (@Caitlyn_Jenner) June 19, 2022
Australian Olympic champion Cate Campbell made a speech before the announcement, saying that it's an incredibly hard decision to make and ensure everyone feels included.
"If inclusion is one of the cornerstones of sport, then the other would be fairness," she said.
"Transgender, gender diverse and non-binary athletes' inclusion in the female category of elite sport, is one of the few occasions where these two principles come into conflict.
"And it pains me, that this part of my role, may injure, infuriate and potentially alienate people from an already marginalised trans community.
"However, I am asking everyone to take a breath, to absorb before reacting. Listen to the science and experts."
71.5 per cent of the FINA congress voted in favour of the change with the gender inclusion policy set to be introduced on June 20.