All eyes are on the crypto market today as Commonwealth Bank (CBA) becomes the first bank in Australia to offer cryptocurrency services. Meanwhile, the market's second-largest cryptocurrency Ethereum is reaching an all-time high.
CBA will partner with New York-based crypto exchange Gemini Trust LLC to offer trading services through its banking app. The bank, which serves over 6.4 million customers, will offer trading through several cryptocurrencies. CBA will pilot the changes this year with a more substantial rollout set for 2022.
"The emergence and growing demand for digital currencies from customers creates both challenges and opportunities for the financial services sector, which has been a significant number of new players and business models innovating in this area," said CBA's CEO Matt Comyn.
"We believe we can play an important role in crypto to address what's clearly a growing customer need and provide capability, security and confidence in a crypto trading program."
After other Australian banks have said they will not enable cryptocurrency services, Comyn addressed potential concerns from customers.
"Customers have expressed concern regarding some of the crypto services in market today, including the friction of using third party exchanges, the risk of fraud, and the lack of trust in some new providers. This is why we see this as an opportunity to bring a trusted and secure experience for our customers," said Comyn.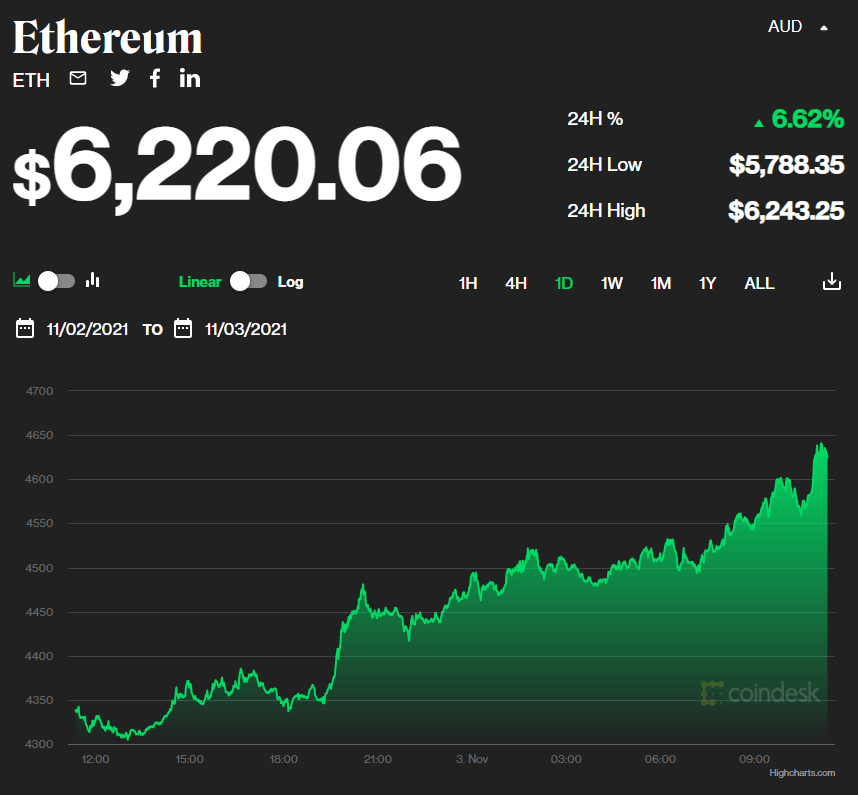 The good crypto news continues to roll in. Ethereum, the main competitor to bitcoin, is rising steadily in value. At time of writing Ethereum has risen beyond $6,400. The crypto market cap is fast approaching $4 trillion AUD.
More fortune may be on the horizon for Ethereum investors, with investment bank Goldman Sachs predicting the cryptocurrency will hit $8,000 before the year's end. The bank has also suggested investment in Ethereum may be a viable option for hedging against rising inflation.
Please support us by liking and following this page so we may continue to publish impartial news coverage.