The Australian Government will make changes to regulations to allow telecommunications companies to block scam text messages. The changes come after a surge in scam messages received across the nation in 2021.
Scam text messages have run rampant across Australia this year. An increase in fraudulent text messages from senders claiming to represent government agencies has resulted in skyrocketing scam reports.
According to 2021 data from the Australian Competition & Consumer Commission's (ACCC) Scamwatch project, the most reported types of scams this year are via phone and text message.
Since the beginning of 2021, upwards of $248 million has been reported lost to scams overall. Losses have increased by over $73 million compared to 2020's data. When interpreting this data, it is notable that this is only representative of scams reported to Scamwatch.
Finder, a comparison website, reports that scams have been increasingly affecting Australians throughout the pandemic. As Australians spend more time at home—often online—than ever before, they are increasingly falling victim to malicious texts and phone calls.
The site noted a surge in superannuation scams, as well as those by people claiming to offer financial benefit schemes on behalf of the government.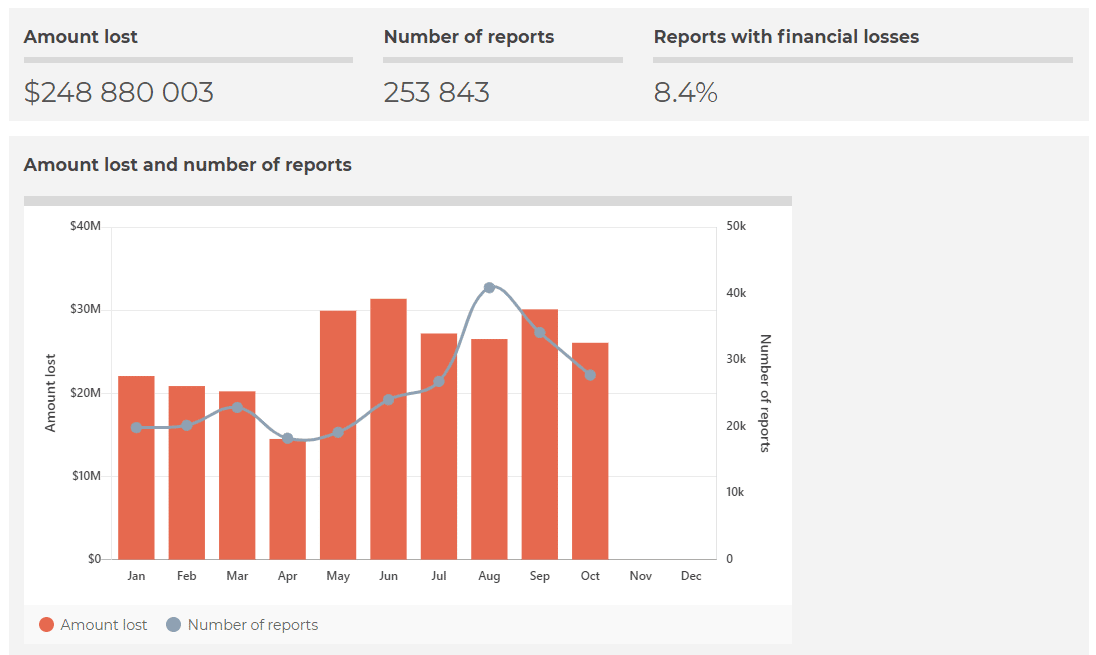 Now, the government plans to step in and provide telecommunications companies with broader abilities to block those messages before they are ever received.
"What we again want to do is make sure the telcos have the power to use their technologies to identify and block these texts before customers even realise they're there," said Communications Minister Paul Fletcher.
"[Scammers are] using technology. We need to use technology to combat what they're doing."
The initiative will grant telcos enhanced access to data that can be used by artificial intelligence engines to identify malicious text messages more efficiently and accurately. The hope is that this will prevent scam messages from reaching people's phones in the first place.
The regulatory changes come after the Labor Party called for telcos and banks to alter their communication with customers to clarify and ensure they are understood to be legitimate. Labor also revealed their government planned to establish an anti-scam centre.
Kate Browne, a personal finance expert at Finder, told 9News there are a few key ways to avoid falling for scams in the meantime.
"Avoid clicking links in emails or text messages. Scammers can make these look really genuine, but clicking on them can compromise your personal information.
"Instead, log in to your personal accounts through apps or official websites to make sure your data isn't being accessed by any third parties."