The Fair Work Ombudsman (FWO) has accused supermarket giant Coles of underpaying staff by over $115 million over the past three years. FWO has launched legal proceedings against the chain in Federal Court.
Between 2017 and 2020, FWO claims Coles underpaid 7,812 employees. The total losses incurred by the underpayments are estimated to be $115.2 million. FWO alleges that one Coles manager was underpaid $471,647 over the recorded period.
Coles is accused of underpaying salaried employees by failing to meet the minimum lawful entitlements. According to FWO, these employees worked significant overtime hours that were not appropriately remunerated according to legal requirements.
For Coles managers rostered approximately 40 hours per week, it is alleged that they worked approximately one unpaid hour every shift.
Coles had previously stated they underpaid by only $15 million between 2014 and 2020. The recorded underpayments resulted in a 2020 class action lawsuit that has not yet been resolved.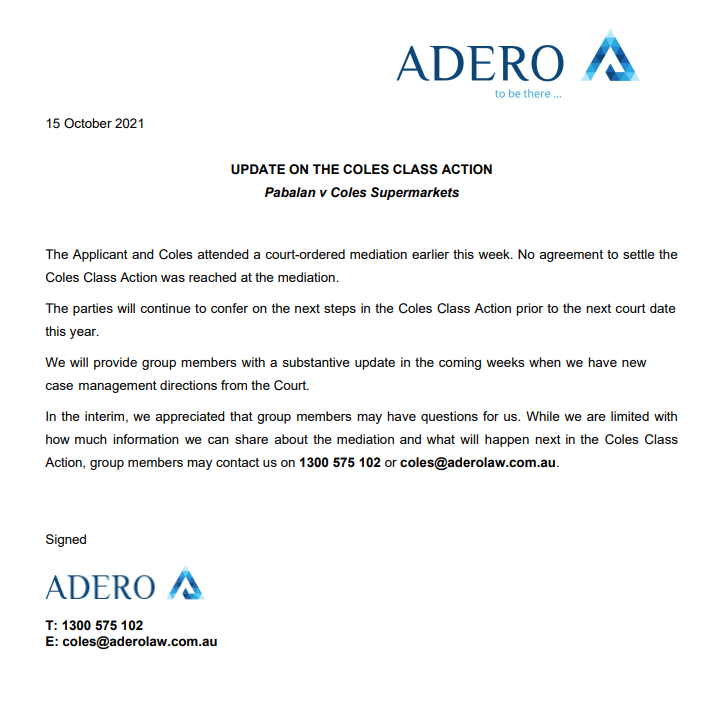 Now, FWO alleges that Coles "significantly underestimated" outstanding debts to employees.
Underpaid Coles employees were found across Australia in every state and territory. Most of those underpaid occupied some kind of management position.
"This court action against Coles should serve as a warning to all employers that they can face serious consequences if they do not prioritise workplace law compliance," FWO Sandra Parker said.
"Businesses paying annual salaries cannot take a 'set-and-forget' approach to paying their workers.
"Employers must ensure wages being paid are sufficient to cover all minimum lawful entitlements for the hours their employees are actually working and the work they are actually doing."
The FWO alleges that Coles also failed to follow record-keeping laws under the Fair Work Act.
The Sydney Federal Court hearing has not yet been scheduled. Coles may incur penalties of up to $63,000 for each breach.