Amid increasing sanctions from countries around the world Russia has now banned the airlines of 36 nations including all 27 members of the European Union.
The Russian Civil Aviation Authority said that the restrictions on foreign airlines was necessary "as a retaliatory measure for the ban by European states on flight by civil aviation operated by Russian airlines or registered in Russia". The authority went on to say that airlines on the banned list would only be allowed to enter Russian airspace if they had a special permit.
According to Bloomberg, Putin's decision to ban a large number of airlines will prove time consuming and expensive as airlines will now have to seek alternate routes. The new paths will see airlines fly through southern Europe and the Middle East which will add another hour to flight times.
In contrast to this Irish company Aercap, the world's largest aircraft leasing company, has ordered that all planes leased by Russian airlines be returned immediately. AerCap told Reuters that five per cent of its fleet was leased in Russia as of last year and that getting the aircrafts back is most likely going to be difficult.
"We may encounter obstacles and are likely to incur significant costs and expenses conducting repossessions," the company said in a statement.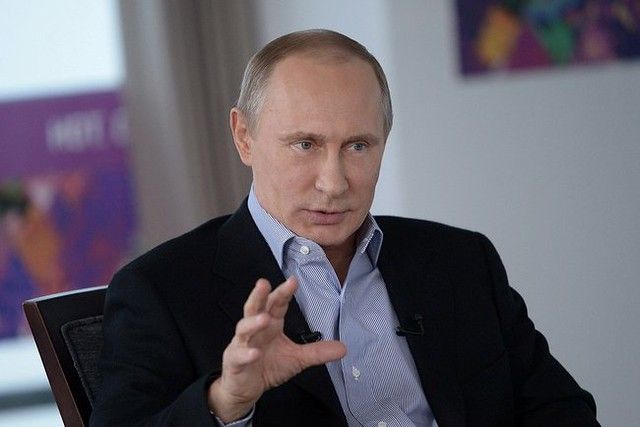 The 36 nations that are not permitted to enter Russia include Albania, Anguilla, Austria, Belgium, Bulgaria, British Virgin Islands, Germany, Gibraltar, Hungary, Greece, Denmark, Canada, Croatia, Cyprus, Czech Republic, Estonia, Finland, France, Jersey, Ireland, Iceland, Italy, Latvia, Lithuania, Luxembourg, Malta, the Netherlands, Norway, Poland, Portugal, Romania, Slovakia, Slovenia, Spain, Sweden, and the United Kingdom.
United States President Joe Biden announced today that he would be banning Russian aircrafts from American airspace while most countries in the EU have already done so. Poland was the first country in the EU to ban Russian airlines over their airspace.
Under the ban of Russian airlines also comes a ban on private jets, meaning many Russian Oligarchs are not allowed to enter EU states through air.