A significant investment has been made to Beewise, a company that aims to revolutionise the beekeeping world with their solar powered BeeHomes.
The climatech company has created a beehive that incorporates robotics, computer vision and AI to monitor the colony. According to their website, the Beehome can feed and water bees while also being able to treat illnesses and pests as well as regulate climate within the hive.
The technology is also able to harvest honey and prevent 100 per cent swarming with Beewise saying it acts "as if every bee had her own beekeeper 24/7, rain or shine" and states that their mission is to "help beekeepers pollinate and produce honey by saving their bees [and] utilising modern technology".
The Beehomes will cost about USD $400 a month to run with a USD $2000 delivery fee. Beewise CEO Saar Safra said that over 160 million bees have been saved in over 12 months with the hopes that their technology can do better for beekeeping and environmental management.
"We are the only company on the planet that is deploying precision robotics in tandem with the world's most innovative technologies including AI and computer vision in order to save the bees," he said.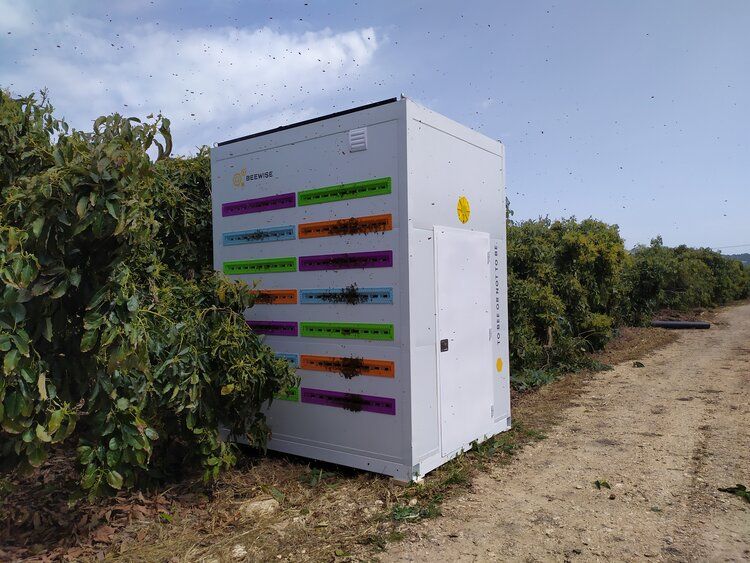 The $80million investment came from a US private equity firm called Insight Partners which according to The Times of Israel has invested in quite a few Israeli corporations. In total Beewise has seen an investment of $120 million since initiating the project.
While this may be the first company to include AI within a beehive, apiarists have seen technology used in such innovations as the Flow Hive. Essentially beekeepers are able to tap honey straight from the hive without ever needing to open it.
Flow Hive works by using "patented split cell technology [which] uses partially formed comb that the bees complete" and once the cells are filled, the honey drains out without any disturbance to the bees. The cost of a Flow Hive can range from USD $550 to $870.