Public support for alliance in Finland and Sweden has doubled since Russia invaded Ukraine, with both countries now set to join the North Atlantic Treaty Organization (NATO) by June.
Foreign ministry cabinets from both countries attended a NATO meeting in Brussels last month, where mitigating a response to the Russian offensive was discussed.
The news received a swift response from the Kremlin.
"We have repeatedly said that the alliance remains a tool geared towards confrontation, and its further expansion will not bring stability to the European continent," spokesperson Dmitry Peskov said.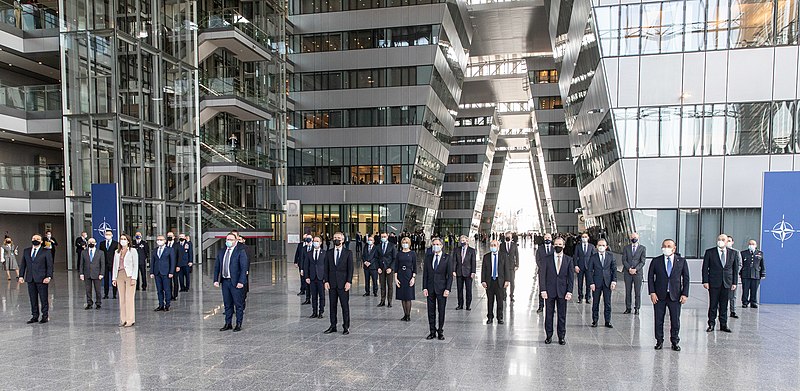 Sweden's government has rejected membership repeatedly with the 30-member organisation, specifically stating that non-alignment was in the country's best interests.
However, following allegations against Russia of war crimes and civilian killings throughout the invasion, Sweden decried the conflict as an abuse of human rights.
"When Russia invaded Ukraine, Sweden's security position changed fundamentally," a party statement read.
Meanwhile, Finland's Foreign Minister Pekka Haavisto said that Russia's actions meant Western alliance was a necessity after Russia could "quickly mobilise more than 100,000 soldiers against a neighbouring country".
"There we come to a situation in which we may need cooperation," he said.
"There is an important NATO summit in Madrid in June. Of course, NATO is wondering whether Finland and possibly Sweden will have submitted their membership applications before that."
Considered an unofficial member of NATO, Finland is part of the body's Response Force and Partnership for Peace, following a memorandum of understanding in 2014.