The omnipresent weather system hanging over Australia's east coast has continued to wreak havoc, with reports this morning of Queensland's Laidley (located in the Lockyer Valley region) being inundated by floodwater.
Heavy rainfall thanks to the low-pressure system has resulted in similar rainfall levels to the flooding event that hit Brisbane in March, although so far, the state's capital has not been overtly impacted.
Laidley's main street was invisible this morning, looking more like the Brisbane City River as some debris made its way through the town centre like aquamarine traffic.
Residents in the area evacuated their low-lying homes overnight following a flood siren being sounded, and state emergency services (SES) knocking on doors to ensure homes had been emptied of occupancy.
Over 130 millimetres of rainfall is expected to lash parts of Brisbane, Ipswich, Darling Downs, Bundaberg and the Sunshine Coast today.
The Lockyer Valley Regional Council urged all residents to avoid travel and to stay/find a safe location until the water levels subside.
"The unfolding rain event is an extremely dangerous situation, and preservation of life remains our key priority," they said in a statement posted on Facebook.
⚠️Major Flood Warning has been issued for Laidley Creek. Major flooding is possible at Laidley on Thursday morning. Minor to moderate flooding also occurring along Lockyer, Laidley Creek and Bremer River, Warrill Creek, Lower Brisbane River. For warnings: https://t.co/FBmpsInT9o pic.twitter.com/0dmDs4s1Lv

— Bureau of Meteorology, Queensland (@BOM_Qld) May 11, 2022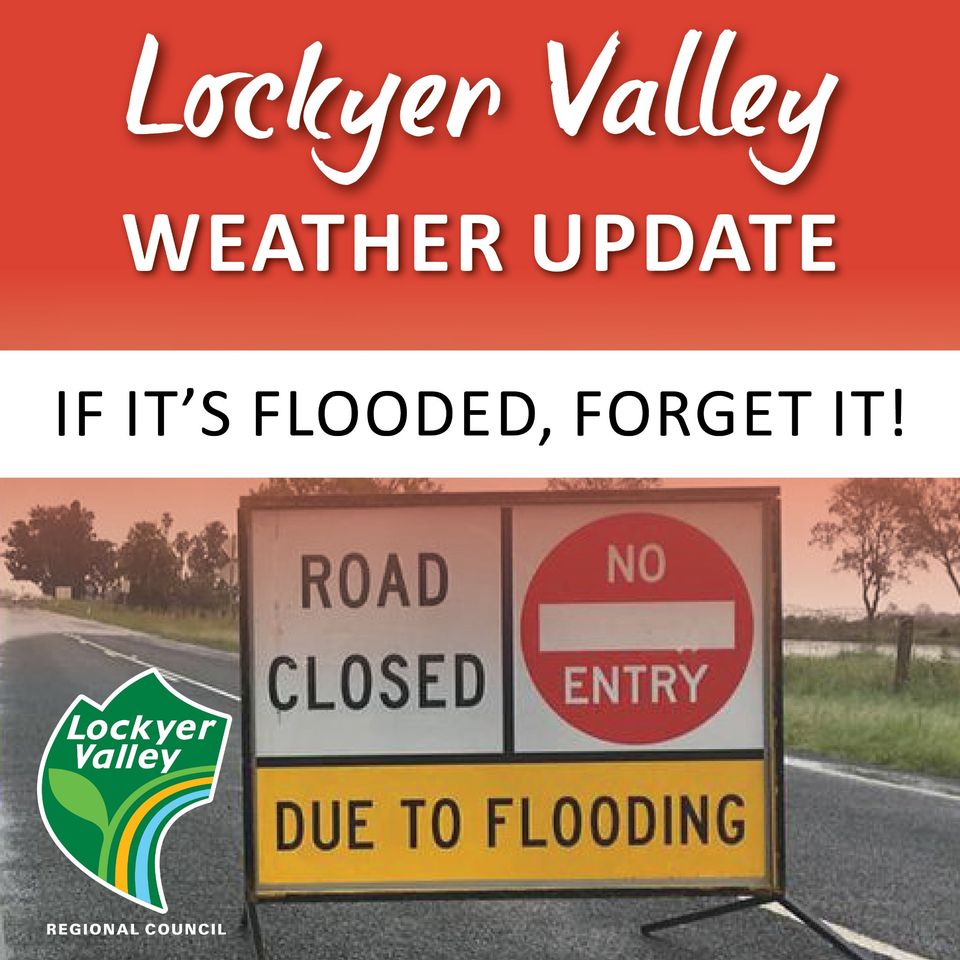 According to official government figures, over 100 roads around the area have been marked as unsafe to drive on, and numerous bridges have already been flooded.
The Bureau of Meterology (BoM) warned people in the area that life-threatening flash flooding and landslides were likely, with rain unlikely to diminish until after the weekend.
Queensland Fire and Emergency Services (QFES) were called to respond to over 900 distress calls last night and executed seven water rescues.
QFES assistant commissioner Andrew Short reiterated the safety message, especially regarding travel.
"Currently, we've got 18 emergency alerts out in a number of councils," he told ABC Radio.
"So we're looking for people just to listen [to the alerts] and respond and act accordingly."
This is the sixth flood to smash Queensland since December, which meteorologists are saying is due to the La Niña weather pattern.
Businesses and homeowners are still recovering from March's flooding, which killed 22 people and caused over $2 billion in property damage alone.