A rescue operation is underway to try and retrieve 21 people stranded on a cargo ship that was drifting towards rocks amid the wild weather near Sydney.
A police spokesperson said the Portland Bay cargo ship lost power and was drifting towards cliffs at the Royal National Park, south of Sydney. The ship left Wollongong this morning.
There were fears that the ship was adrift, however the crew onboard confirmed that the ship has been double anchored.
The ship has been anchored about a kilometre off the coast, with authorities believing a tugboat has arrived on the scene to stop it from being pushed to the cliffs, and a second tugboat expected to also arrive in order to pull it further from the coastline.
"My understanding is that the tugboat that is being sent has the capacity to tow it further to sea and the Australian Maritime Safety Authority will co-ordinate the resources needed to get it under way out of its own power," said a NSW police spokesperson.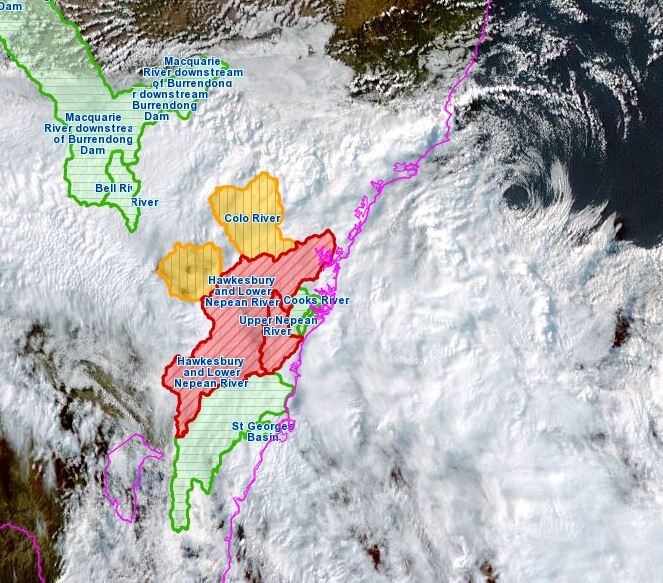 Previously, NSW Premier Dominic Perrottet had said that emergency services were on their way to the ship to attempt a since abandoned plan to airlift crew members to safety.
"It's obviously a very precarious position. Our thoughts are with those onboard. The New South Wales government is continuing to work with Commonwealth agencies to ensure that that situation is rectified as quickly as possible, ensuring that all 21 crew on board are lifted to safety as quickly as possible," he said.
The police spokesperson said the plan to airlift crew members has since been judged to be too dangerous for now.
"There are 21 crewmembers on board and there was thought of airlifting some of those crewmembers of the vessel.
"I have spoken to the Australian Maritime Safety Authority which indicated they believe it is unsafe to do that at this present time and they have delayed that rescue mission."
The state is bracing for more severe weather, with the flooding in and around Sydney expected to worsen and dozens of evacuation orders active.