Sir Mo Farah, has revealed he was illegally trafficked into Britain under the name of another child when he was nine.
In a documentary that will air on the BBC this week, Britain's most successful track athlete said he was flown into the United Kingdom from Djibouti by a woman he never met.
He was given a new name and forced to look after another family's children.
"Most people know me as Mo Farah, but it's not my name or it's not the reality," he says.
"The real story is I was born in Somaliland, north of Somalia, as Hussein Abdi Kahin.
"Despite what I've said in the past, my parents never lived in the UK."
The four-time Olympic champion previously said he came from Somalia to the UK with his parents as a refugee.
When he arrived Farah says he lived with a married couple who treated him badly and was rescued by his school PE teacher, Alan Watkinson, who helped him apply for citizenship under his assumed name.
No action will be taken by the UK Home Office as children are not considered complicit in gaining citizenship by deception according to government guidelines.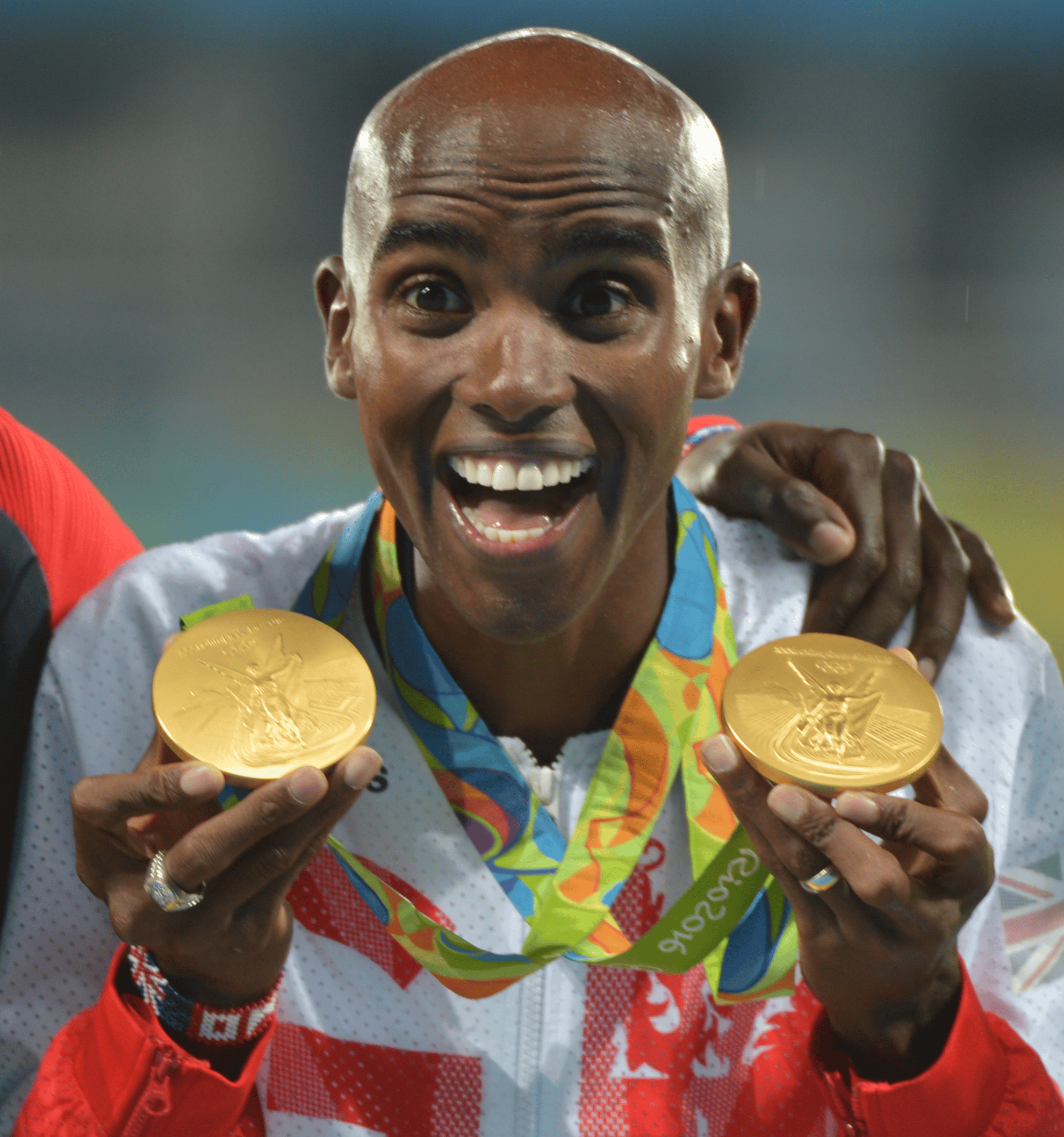 "When I was four my dad was killed in the civil war, you know as a family we were torn apart," Farah said.
"I was separated from my mother, and I was brought into the UK illegally under the name of another child called Mohamed Farah."
Farah said he was sent by his mother to live with an uncle in Djibouti with his twin, Hassan, for their own safety.
He remembers a woman visiting the house several times to see him and he was told she would take him live with relatives in Europe and he would be renamed Mohamed.
"I had all the contact details for my relative and once we got to her house, the lady took it off me and right in front of me ripped them up and put it in the bin, and at that moment I knew I was in trouble," he said.
He said it was his children that motivated him to reveal the truth about his past.
"Family means everything to me and, you know, as a parent, you always teach your kids to be honest, but I feel like I've always had that private thing where I could never be me and tell what's really happened," he said.
The decorated athlete also speaks to the real Mohamed Farah in the documentary, whose identity he took entering the UK.