The streaming service has announced that Microsoft will become their sales partner and technology advertiser to provide the first ad-based subscription.
Netflix said that the new option will be in addition to standard and premium subscription plans but that partnering with Microsoft will make this version a lot more affordable.
"It's very early days and we have much to work through. But our long-term goal is clear. More choice for consumers and a premium, better-than-linear TV brand experience for advertisers," said Chief Operating and Product Officer Greg Peters.
The announcement for a cost-effective subscription came back in April after it was revealed that Netflix was losing subscribers, with the first quarter of 2022 seeing over 200,000 users leave the service.
More so, it's expected they will lose two million subscribers by the end of the year, mainly due to increased prices, sanctions on Russia as well as the threat of cracking down on account sharing.
The company lost over $50 billion worth of market value earlier this year and got rid of 300 employees amid the loss in revenue.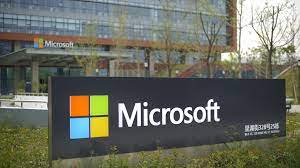 However, this hasn't deterred Microsoft who say that their collaboration will help Netflix "deliver more choice to their customers".
"We're thrilled to be named Netflix's technology and sales partner to help power their first ad-supported subscription offering," they said.
"Marketers looking to Microsoft for their advertising needs will have access to the Netflix audience and premium connected TV inventory. All ads served on Netflix will be exclusively available through the Microsoft platform."
Although Netflix may be the first streaming service to introduce such a subscription, it wont be the last.
Disney+ will see a more affordable subscription that features ads with it set for release in the US later this year and the rest of the world sometime next year.