The Therapeutic Goods Administration (TGA) has approved a drug called Zejula in the treatment for women suffering from advanced high-grade ovarian cancer and chemotherapy resistance.
CEO of Ovarian Cancer Australian Jane Hill said that the introduction of Zejula will be a welcome step forward in helping women to combat ovarian, fallopian and primary peritoneal cancer.
"We welcome new treatment options for women with ovarian cancer," she said.
"Every day, five women are diagnosed with ovarian cancer and three with die from the disease."
According to the European Medicines Agency "the active substance in Zejula, niraparib, blocks the action of enzymes called PARP-1 and PARP-2, which help to repair damaged DNA in cells when the cells divide to make new cells". Furthermore "by blocking PARP enzymes, the damaged DNA in cancer cells cannot be repaired, and, as a result, the cancer cells die".
A trial is currently being undertaken with over 700 participants, with results so far seeming to be positive. The Zejula website states that there was a 14-month delay in cancer progression compared to just 8 months for patients who received placebo doses.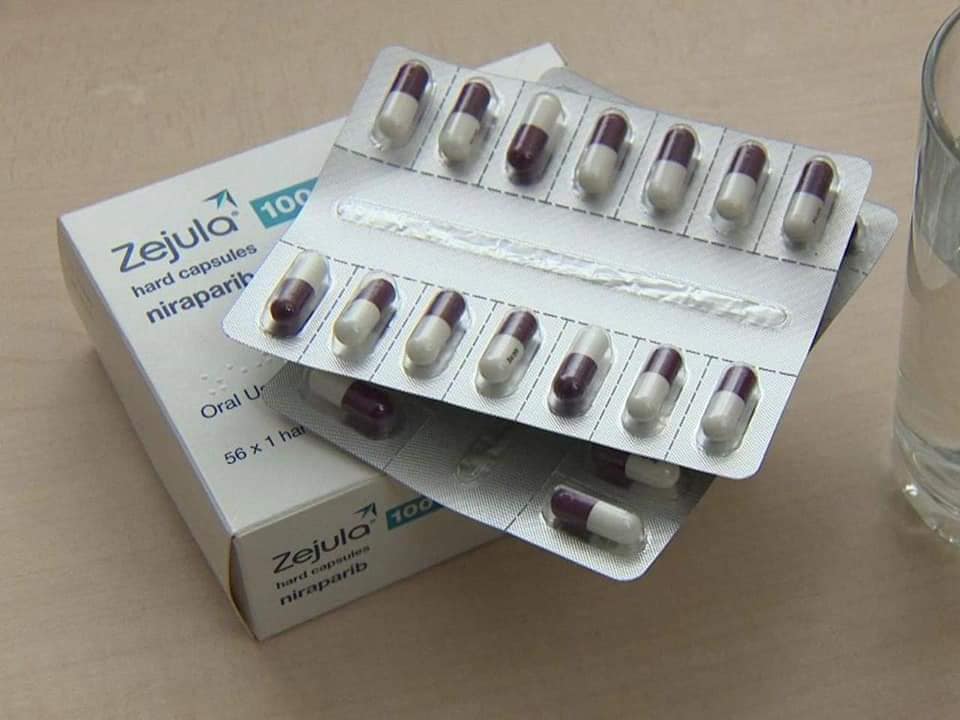 Other results state so far that women with an inherited BRCA mutation who took Zejula had a reduced risk of cancer progression by 74 per cent. Although results are positive Zejula can have some serious side effects including low blood cell counts, bone marrow issues as well as high blood pressure and posterior reversible encephalopathy syndrome (PRES) which affects the brain.
Experiences with Zejula have been mixed with users having positive and negatives experiences. On WebMD, a 45-year-old female by the username of KetoKween stated that a 200mg dose gave her "much more energy" as she has "been on this [Zejula] almost two years after I had a recurrence" while she also stated, "praying it keeps working".
Another user was a 55-year-old female by username CureCancer in which she stated "During my two months on Zejula, I experienced low platelet and neutrophil counts and higher BP. My CA 125 rose from 34 to 550 during this time." She then added that "an MRI showed disease progression" and that she was "done with Zejula".
While the cancer treatment drug is new to Australia, it has been on the global market for many years. It was approved by the European Union in 2010 while in 2017 was approved for use in the United States.
We reached out to several cancer experts across Australia about the significance of this drug for ovarian cancer treatment however had not yet received a response at the time of publication.