Neil Young has requested that Spotify remove his music from the streaming service as they refuse to withdraw alleged misinforming podcasts like that of Joe Rogan's.
In a post made on his official website, the 76-year-old music icon said that "I want you to let Spotify know immediately TODAY that I want all my music off their platform" further adding "They can have Rogan or Young. Not Both". Young went on to state that he doesn't want people to be misinformed about the COVID-19 pandemic.
"Spotify represents 60 per cent of the streaming of my music to listeners, around the world, almost every record I have ever released is available- my life's music- a huge loss for my record company to absorb," he said.
"Yet my friends at Warner Brother Reprise stood with me, recognizing the threat the COVID-19 misinformation on Spotify posed to the world-particularly for our young people who think everything they hear on Spotify is true,"
"Unfortunately, it is not."
Spotify's top performing podcaster is Joe Rogan who gets 190 million downloads of his podcast each month with Rogan being known for his anti-vaccine stance and regularly having guests who promote such topics. A group of 250 scientists and doctors recently signed an open-letter to Spotify asking that his podcast be taken down amid misinformation that he has been allegedly spreading about COVID-19.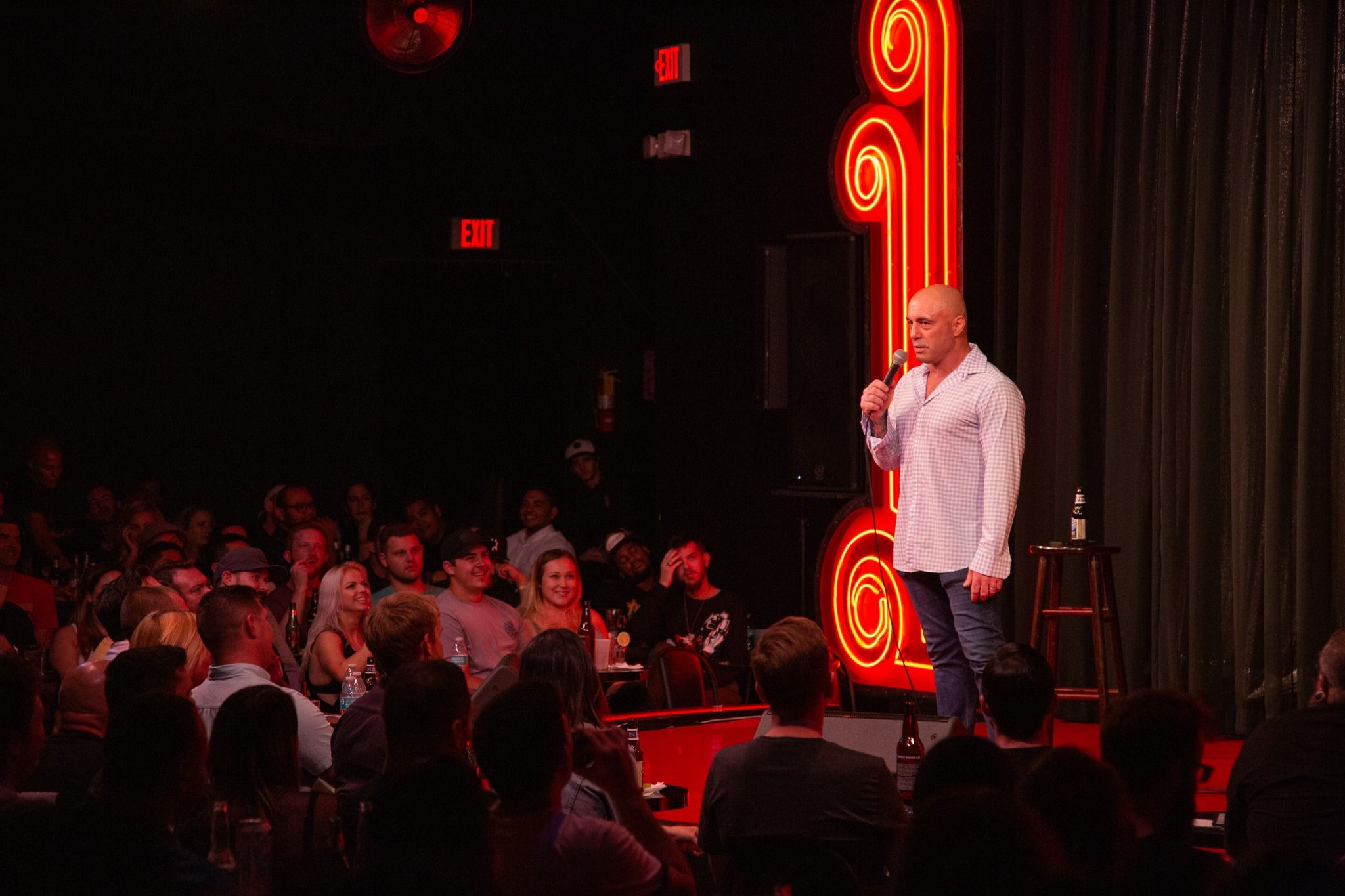 Joe Rogan has yet to comment on the matter, but Spotify has said that they have taken measures to ensure misinformation isn't being spread on the music streaming platform.
"We want all the world's music and audio content to be available to Spotify users," Spotify said.
"With that comes great responsibility in balancing both safety for listeners and freedom for creators,"
"We have detailed content policies in place, and we've removed over 20,000 podcast episodes related to Covid-19 since the start of the pandemic,"
"We regret Neil's decision to remove his music from Spotify but hope to welcome him back soon."
There have been mixed reactions to the decision with one user @JaneBaileysKid saying "I just migrated all my music to Apple Music and cancelled Spotify Premium. And I told them I was leaving because they cancelled Neil Young and kept Joe Rogan. Feels as good as when I switched from AT&T to Verizon". While another user @PrisonPlanet came to Rogan's defence by saying "Neil Young hasn't listened to a single hour of Rogan's podcast, and neither all the NPCs on here obediently expressing their support. Anyone with half a brain who actually listens to Rogan's show knows the media's portrayal of what is discussed is malevolently wrong".