Anna Leporskaya's 'Three Figures' has been vandalised by a "bored" security guard at the Yeltsin Centre who decided to draw eyes on the faceless figures worth $1.4 million.
The painting was created in the 1930s and was on loan to the art gallery where a 60-year-old security guard who worked for a private company decided to doodle on the iconic painting with a bullet point pen by drawing a set of eyes on two of the faceless figures. Insured for $1.4 million, the vandalism occurred late last year after two visitors recognised the small additions.
Exhibition curator Anna Reshetkina told ura.nu that this was the security guard's first day on the job and that doodling was done with a Yeltsin Centre branded pen.
"His motives are still unknown but the administration believes it was some kind of a lapse in sanity," she said.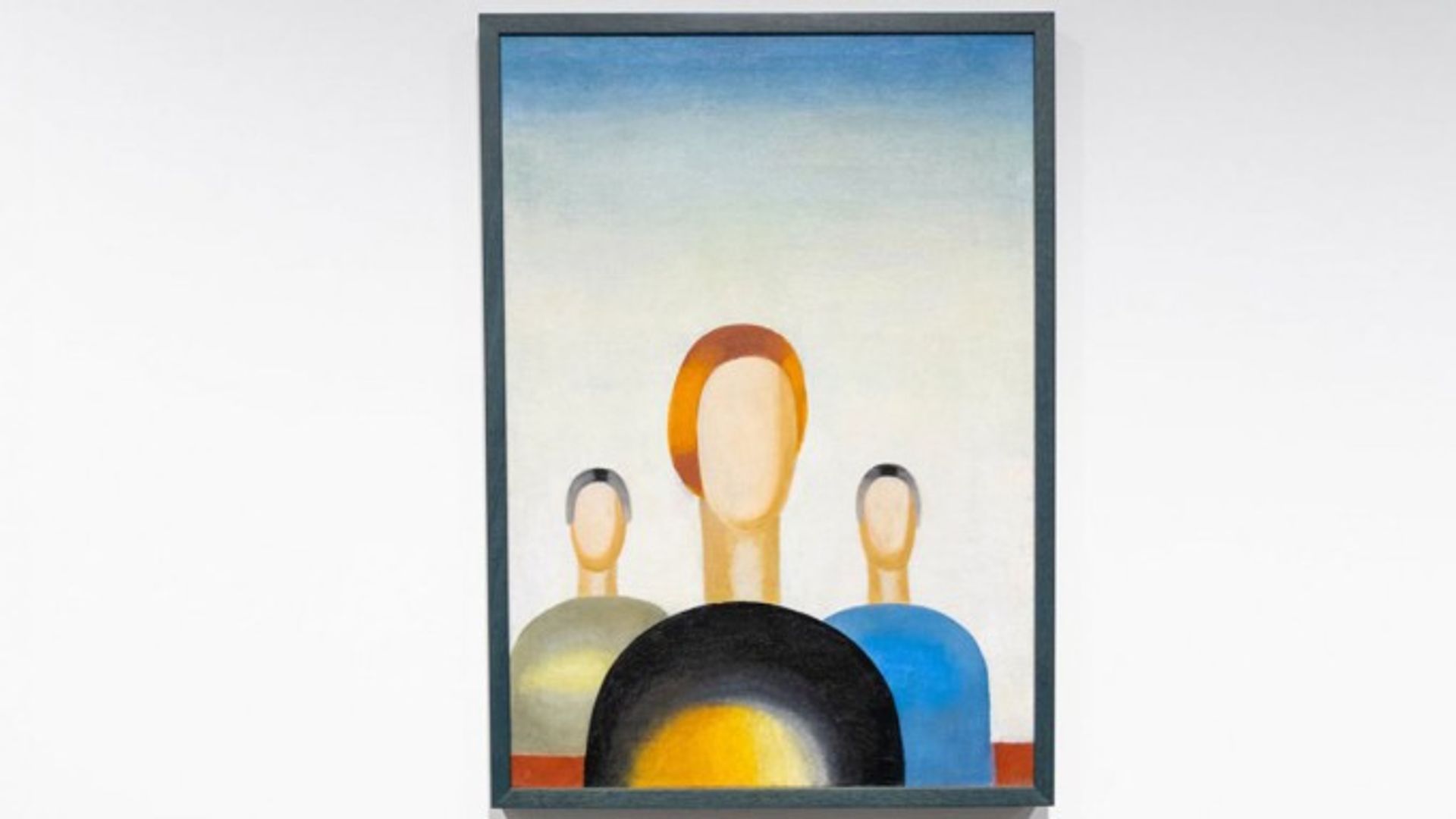 Restoration is expected to cost up to $3,500 with a criminal investigation set to take place where the security guard could be fined and face up to three months in prison. The Art Newspaper Russia reported that he only penetrated the first layer of paint with a slight crumble on the left-hand face with the painting now having been returned to the State Tretyakov Gallery where it is originally housed.
People online have been quick to comment with several Twitter users pointing out the humour behind the situation. User @DentonDanO said "Poor guy was lonely, he just wanted to be seen and recognised for his efforts". While @VIPatriach added "he improved the art tbh".
Other however appeared annoyed at the spontaneous doodling.
"It's puzzling he felt he had the license to do this to a painting he had no hand in creating," said @Thanis_Grant.
"Outrageous and for those saying it 'looks' better… it's not always about looks, most times it's about an artists' vision and no, not simpleton social vision like Banksy garbage," added @Kataboom.
Since the vandalisation, Yeltsin Centre has now placed clear security screens around most of its displayed artwork in order to prevent further scribbling.