NASA's Hubble Space Telescope has captured a triple galaxy merger with the phenomenon taking place in the constellation of Cancer some 682 million light years away.
According to the NASA press release the merger has now been called IC 2431 with the image displaying a rare astronomical sight of galaxies in the process of merging with each other.
"The NASA/ESA Hubble Space Telescope has captured what appears to be a triple galaxy merger in progress, as well as a tumultuous mixture of star formation and tidal distortions caused by the gravitational interactions of this galactic trio," the press release said.
"A thick cloud of dust obscures the centre of this image – though light from a background galaxy is piercing its outer extremities."
The image was captured as a part of the Galaxy Zoo project in which astronomy enthusiasts investigate galaxies throughout the universe and highlight obscurities for scientists to research and delve further into. In total 100,000 volunteers help to classify 900,000 previously unexamined galaxies in just over 170 days.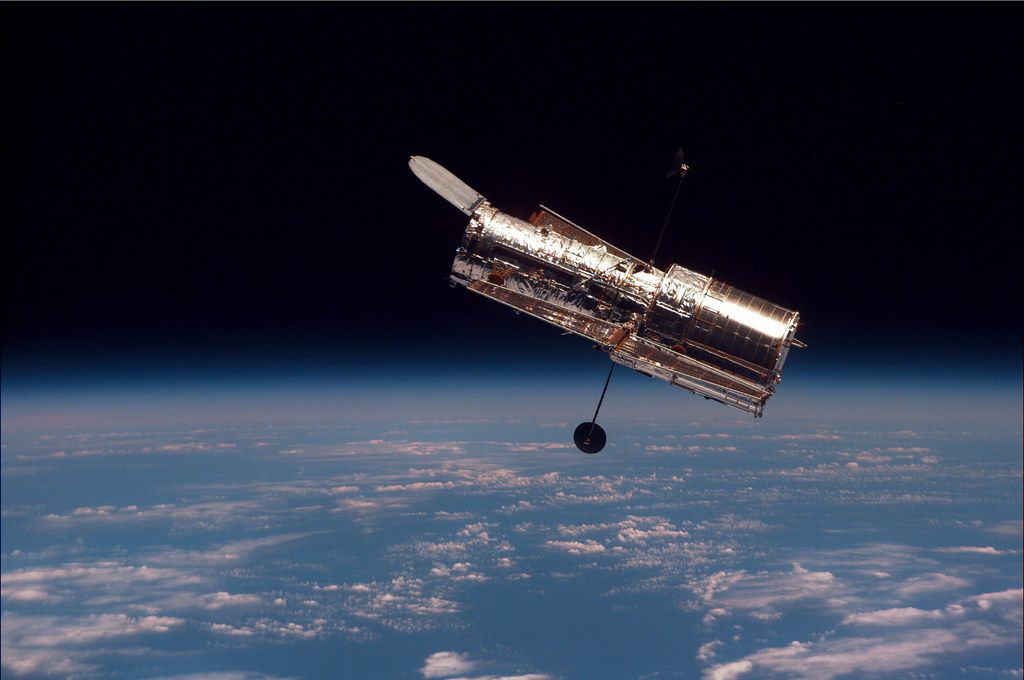 Although the image has only been recently captured, IC 2431 was discovered on February 24 in 1896 by French astronomer Stephane Javelle according to Science News. Within the Cancer constellation, the galaxy merger is situated close to the celestial equator and is partly visible from both hemispheres at times of the year states the TheSkyLive.
The Hubble Space Telescope was launched in 1990 with the aim of exploring the deepest parts of the universe and has been transmitting data and images back to earth for 31 years. Among Hubble's discoveries are the first images of Jupiter, observation of a storm on Saturn as well as the first image of a black hole.
In 2011, Hubble made it's one millionth science observation and according to the European Space Agency "There is no set date for Hubble's retirement". "Hubble will continue to work for as long as its components operate, and it provides a good service to the scientific community".
Hubble orbits at just 547km away from earth so that it is easily accessible for astronauts to repair.