NASA has announced the development of a remote-sensing mapping system to aid explorers of the Moon with a real-time 3D map of their surroundings.
The prototype was initiated in 2020 as part of NASA's Early Career program, and in conjunction with Torch Technologies, navigation algorithms dissimilar to those used in beta tracking programs (such as Google Maps) were developed to provide accurate location points.
The technology has been designed for use on the unventilated wastelands of the southern pole to begin with.
Known as the Kinematic Navigation and Cartography Knapsack (KNaCK), the device is worn like a backpack, using light detection, and ranging laser light to measure range and "map out" the terrain around the person wearing it.
NASA's KNaCK project lead Dr Michael Zanetti said that the backpack could be thought of as laser range finders used by surveyors or proximity alarm sensors that smart cars implement to evade collisions.
"Basically, the sensor is a surveying tool for both navigation and science mapping, able to create ultra-high-resolution 3D maps at centimeter-level precision and give them a rich scientific context," he said.
"It also will help ensure the safety of astronauts and rover vehicles in a GPS-denied environment such as the Moon, identifying actual distances to far-off landmarks and showing explorers in real time how far they've come and how far is left to go to reach their destination."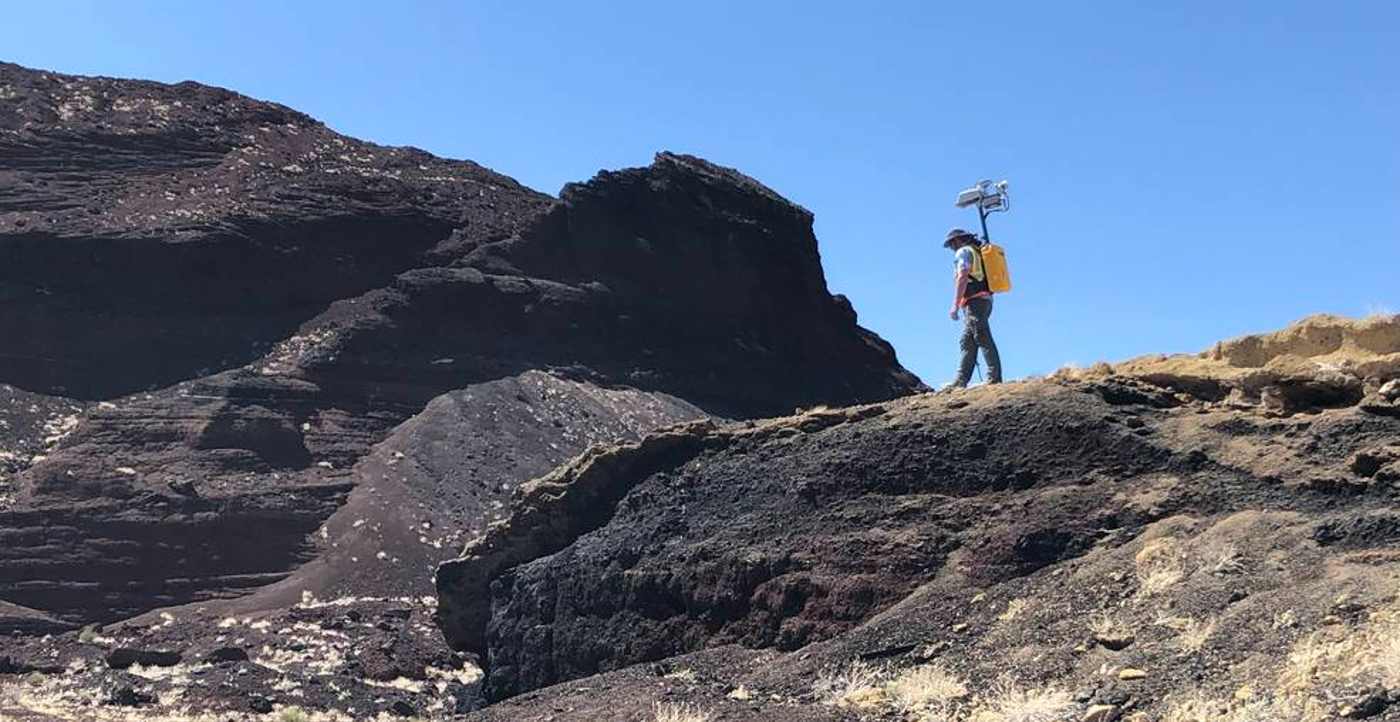 In terms of safety, the backpack will provide astronauts with how much oxygen they have left and can broadcast live feeds of the KNaCK technology to NASA's Mission Control some 239,000 miles away.
The device will get a field test in New Mexico in the next few days, with the aim to reduce the weight of the prototype and to harden sensitive electronics against the Moon's potentially harsh conditions.
"As human beings, we tend to orient ourselves based on landmarks – a specific building, a grove of trees," Dr Zanetti said.
"Those things don't exist on the Moon.
"KNaCK will continuously enable explorers traversing the surface to determine their movement, direction, and orientation to distant peaks or to their base of operations.
"They can even mark specific sites where they found some unique mineral or rock formation, so others can easily return for further study."
You can read more about NASA's return to the Moon here.