Researchers from Massachusetts Institute of Technology (MIT) have developed a portable desalination device that can make up to a litre of drinking water an hour.
They created the apparatus to use less power than a phone charger and it's operated using a small compact solar panel to produce water that exceeds WHO's quality standards. All of this is done using electrical particles, a way of removing unsuitable particles like salt, bacteria, and viruses to ensure the water is drinkable.
This process was called ion concentration polarization (ICP) and developed by the team using an electrical field to repel positively and negatively charged particles. Remaining salt was removed by a second process known as electrodialysis.
Once researchers used machine learning to figure out the perfect balance of both processes, they took it to the beach for a test run where the device proved successful on it's first attempt, producing 300ml of water per hour and only using 20 watts per litre. Their hopes are that it can be useful in off-grid, emergency situations and for small remote communities, while a push of a button is all that's needed to start the desalination process.
Senior author of the study and professor of electrical engineering and computer science and of biological engineering at MIT Jongyoon Han spoke to NewsCop detailing how the lengthy process of developing the device was definitely worth it.
"This is really the culmination of a 10-year journey that I and my group have been on," he said.
"We worked for years on the physics behind individual desalination processes, but pushing all those advances into a box, building a system, and demonstrating it in the ocean, that was a really meaningful and rewarding experience for me."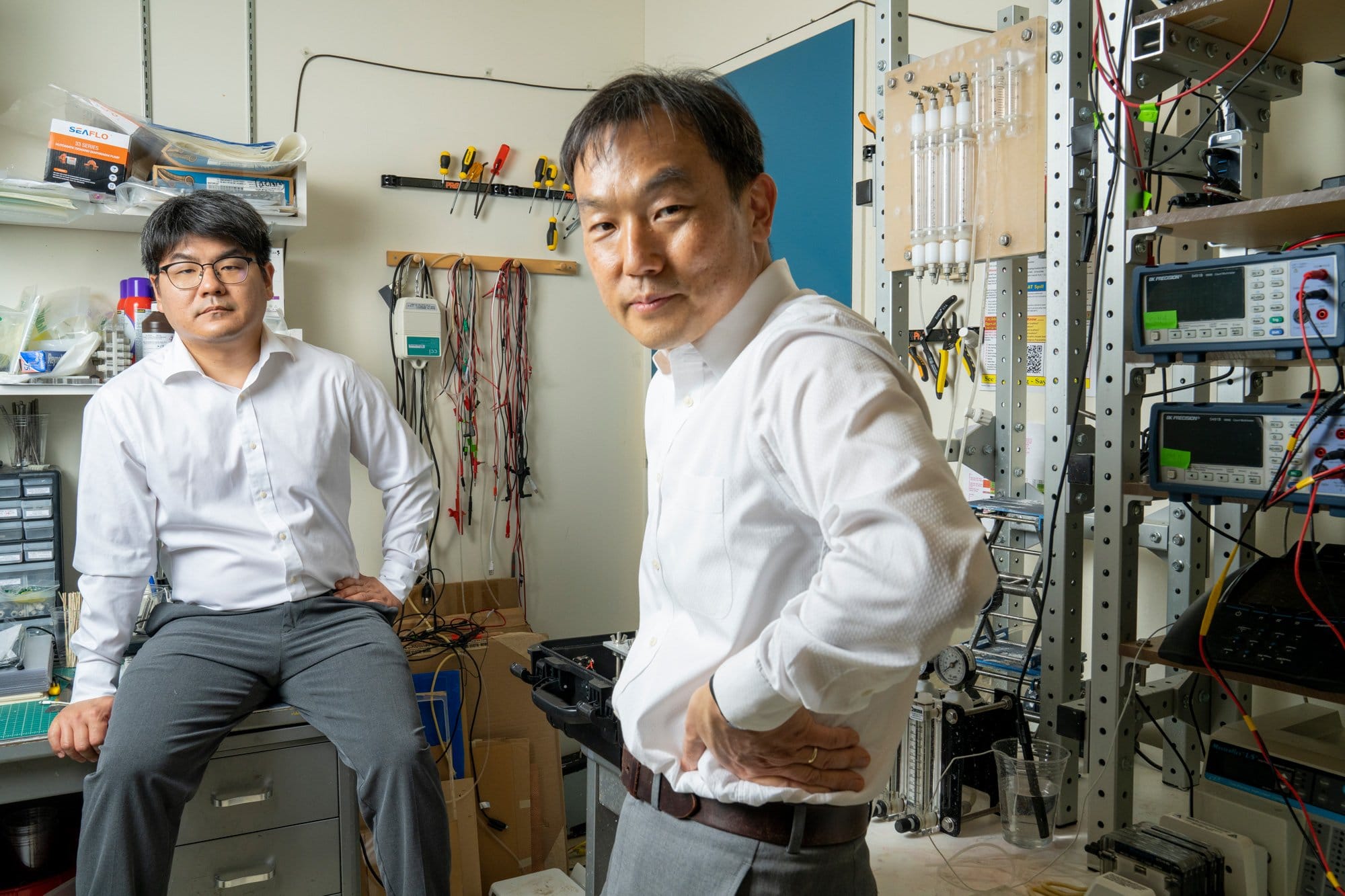 Also, a member of the Research Laboratory of Electronics (RLE), Mr Han mentioned that their research budget was limited but nonetheless didn't stop the team utilising online shopping and their own ingenuity to get the final product, which weighed in under 10kgs.
"I could easily buy all components online. The reason why we chose the brief-case style was that it was easy to buy online. All holes for tubes, buttons, and screens were modified and made by myself."
Mr Han has said they hope to secure an investment by the end of 2022 and expects the prototype for a beta test to be ready by the end of 2023. It was also mentioned that the desalination device will retail for about $1,500.
He hopes that eventually the device will be able to produce up to 10 litres an hour.
Click the link to check out the device created by MIT researchers: https://www.youtube.com/watch?v=V914YltwhBg