Alek Minassian has been sentenced to life in prison after he drove a van down a busy Toronto street back in 2018 which left 11 people dead and several injured.
The 29-year-old won't be eligible for parole until 25 years into his sentence after it was found by Justice Anne Malloy that he had intent to kill and was convicted of 10 counts of first-degree murder and 16 counts of attempted murder last year.
"His attack on these 26 victims that day was an act of a reasoning mind," she said.
"It does not matter that he does not have remorse, nor empathise with the victims. Lack of empathy for the suffering of victims, even an incapacity to empathise for whatever reason, does not constitute a defence."
He pleaded not guilty to the charges brought against him, with his lawyer stating that he was not criminally responsible because he has autism spectrum disorder. He told police that he had every intent to kill people, with the van to be used as a weapon for destruction.
Justice Malloy also mentioned that the man was seeking fame from the trial. She only referred to him as John Doe as to not give his name anymore recognition.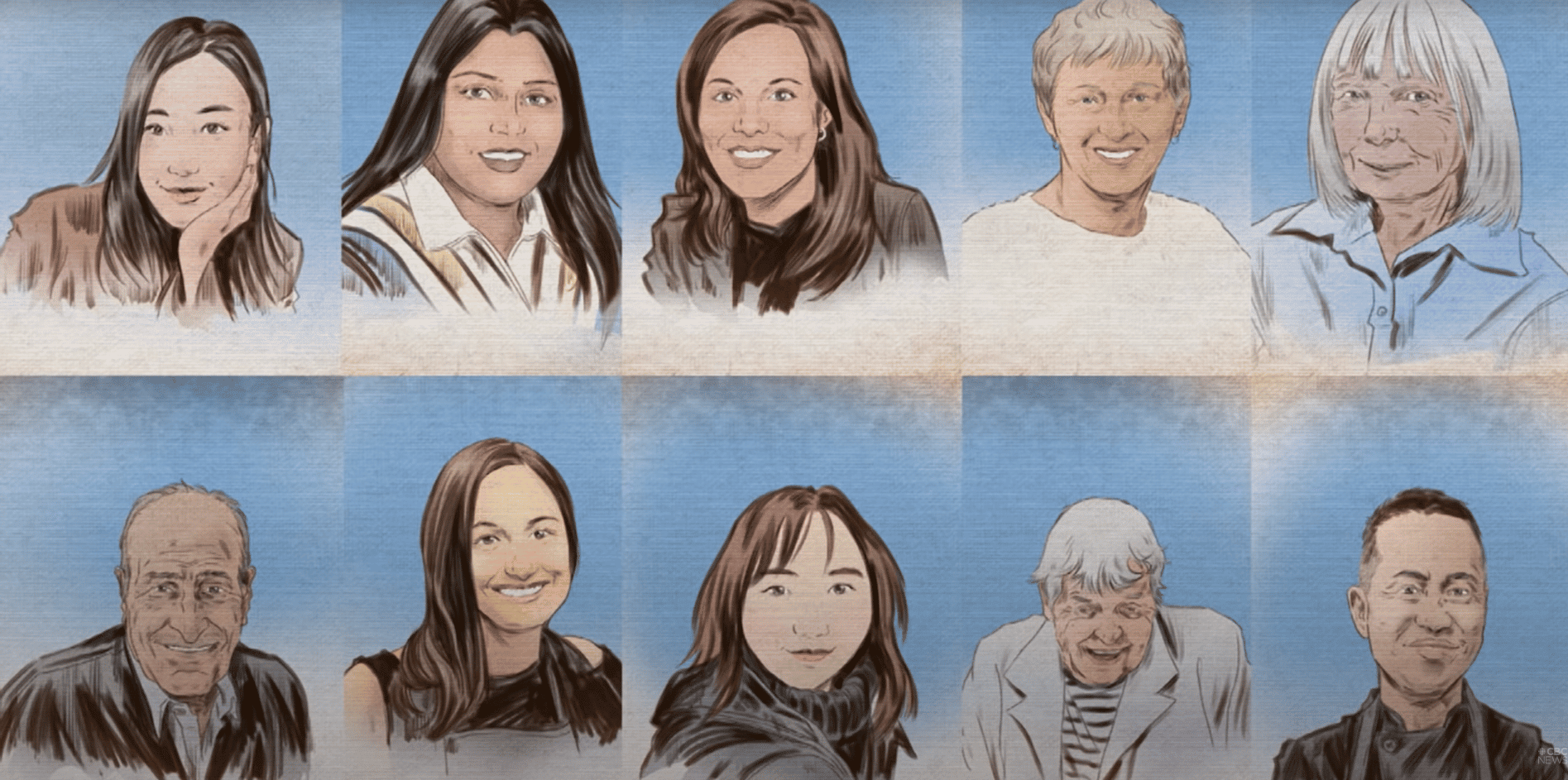 Minassian regarded himself to be an incel. The definition of this is generally a young man who cannot sexually attract women, therefore they have hostile and anger towards people, in particular women, who are sexually active.
He killed eight women and two men, with another woman in her 60s dying three years later from her injuries in which Justice Malloy recognised her as the 11th victim of the mass killing.
Several victims put forward their statements throughout the trial, detailing the horror they went through on the day. So Ra and her best friend Sohe Chung were walking down the street when they were hit by Minassian.
Ra suffered severe injuries to her head and shoulders, she later found out her best friend had died.
"When I heard about her death, my whole world crashed down around me," she said.
"I felt empty inside like I had a huge hole in my heart, which could not be filled."
Another victim statement came from a 9-year-old boy who lost his mum Renuka Amarasinghe. He submitted to the court a drawing of them both, in which Justice Malloy said it was "lovely" while she wiped away tears.