Dead spiders are being repurposed as necrobotic grippers by mechanical engineers from Rice University in Houston, Texas.
Necrobotics has been described as using non-living materials from once-living organisms.
The study in Advanced Science details the process of how the physiology of spiders can be used to make a creepy gripper capable of picking up objects that outweighs it.
"It happens to be the case that the spider, after it's deceased, is the perfect architecture for small scale, naturally derived grippers," said Daniel Preston from Rice's George R. Brown School of Engineering.
The idea for the project started from Preston and lead author Faye Yap noticing a curled up spider at a hallway's edge and being curious about why spiders curl up after dying.
"Spiders do not have antagonistic muscle pairs, like biceps and triceps in humans," Yap said.
"They only have flexor muscles, which allow their legs to curl in, and they extend them outward by hydraulic pressure.
"When they die, they lose the ability to actively pressurize their bodies. That's why they curl up."
The spider gripper was made by using a needle to tap into a spider's prosoma chamber and attaching it with a dab of superglue, with the other end of the needle connected to a test rig or handheld syringe delivering air to activate the legs.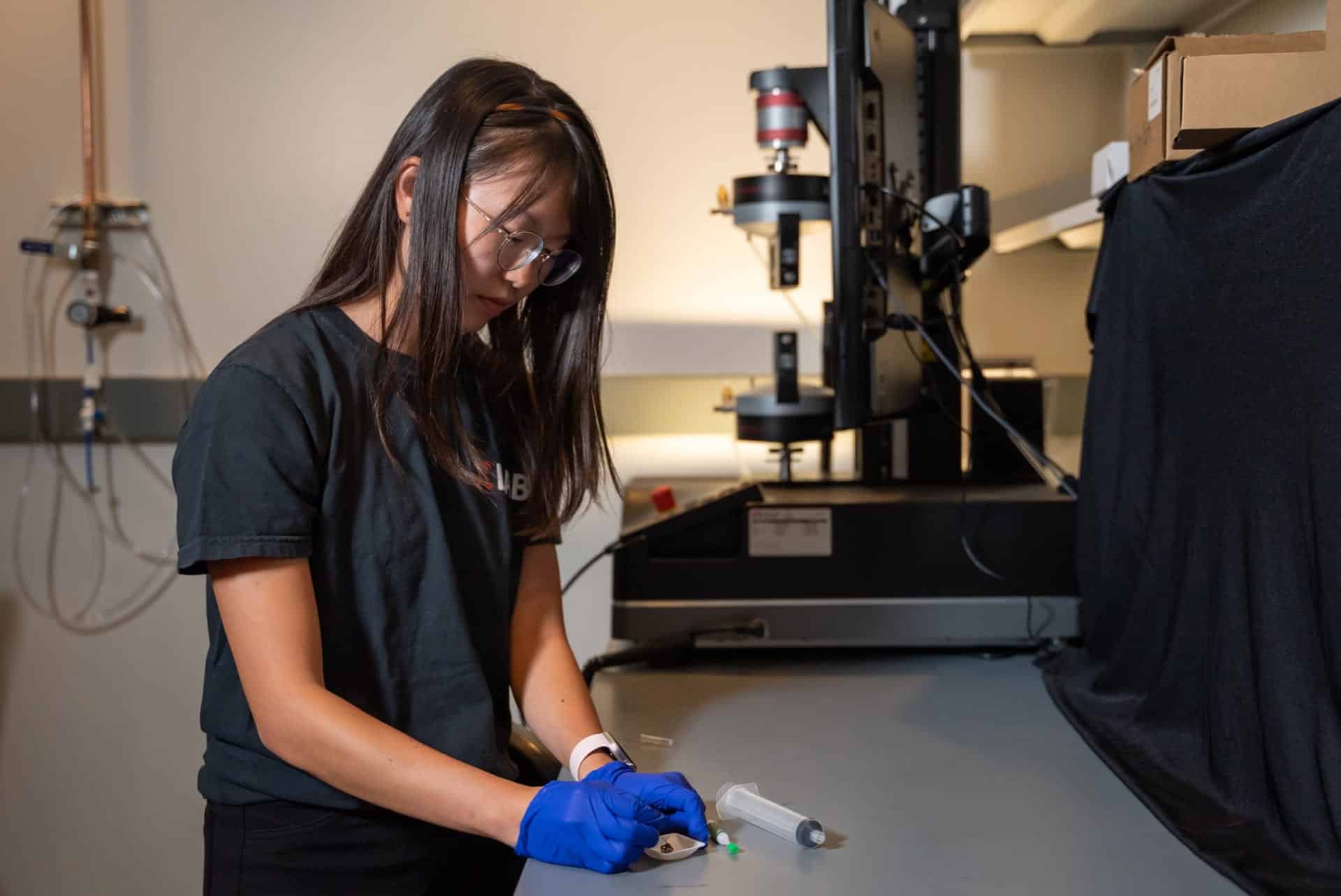 Preston said a few applications have been thought about that would turn the project into useful technology.
"There are a lot of pick-and-place tasks we could look into, repetitive tasks like sorting or moving objects around at these small scales, and maybe even things like assembly of microelectronics," he said.
"Another application could be deploying it to capture smaller insects in nature, because it's inherently camouflaged," Yap added.
"Also, the spiders themselves are biodegradable," Preston said.
"So we're not introducing a big waste stream, which can be a problem with more traditional components."
The scientists are aware how creepy it may look but have assured that this is not reanimation, and the spiders are very much dead.
"Despite looking like it might have come back to life, we're certain that it's inanimate, and we're using it in this case strictly as a material derived from a once-living spider," Preston said.
"It's providing us with something really useful."