A brain computer interface (BCI) has been implanted in a human patient for the first time in the U.S. to help patients with severe paralysis.
It comes from a company called Synchron and the procedure was done two weeks ago at the Mount Sinai West medical centre in New York.
"The first-in-human implant of an endovascular BCI in the U.S. is a major clinical milestone that opens up new possibilities for patients with paralysis," said Tom Oxley, the CEO of Synchron.
"Our technology is for the millions of people who have lost the ability to use their hands to control digital devices."
Synchron's Stendrode is a small brain implant designed to enable patients to control digital devices using their thoughts.
The device does not need open-brain surgery or drilling into the skull.
It is implanted through the jugular vein with the type of surgical techniques that are used to treat strokes.
"This is an incredibly exciting milestone for the field, because of its implications and huge potential," said Shahram Majidi, MD, the neurointerventional surgeon who did the procedure.
"The implantation procedure went extremely well, and the patient was able to go home 48 hours after the surgery."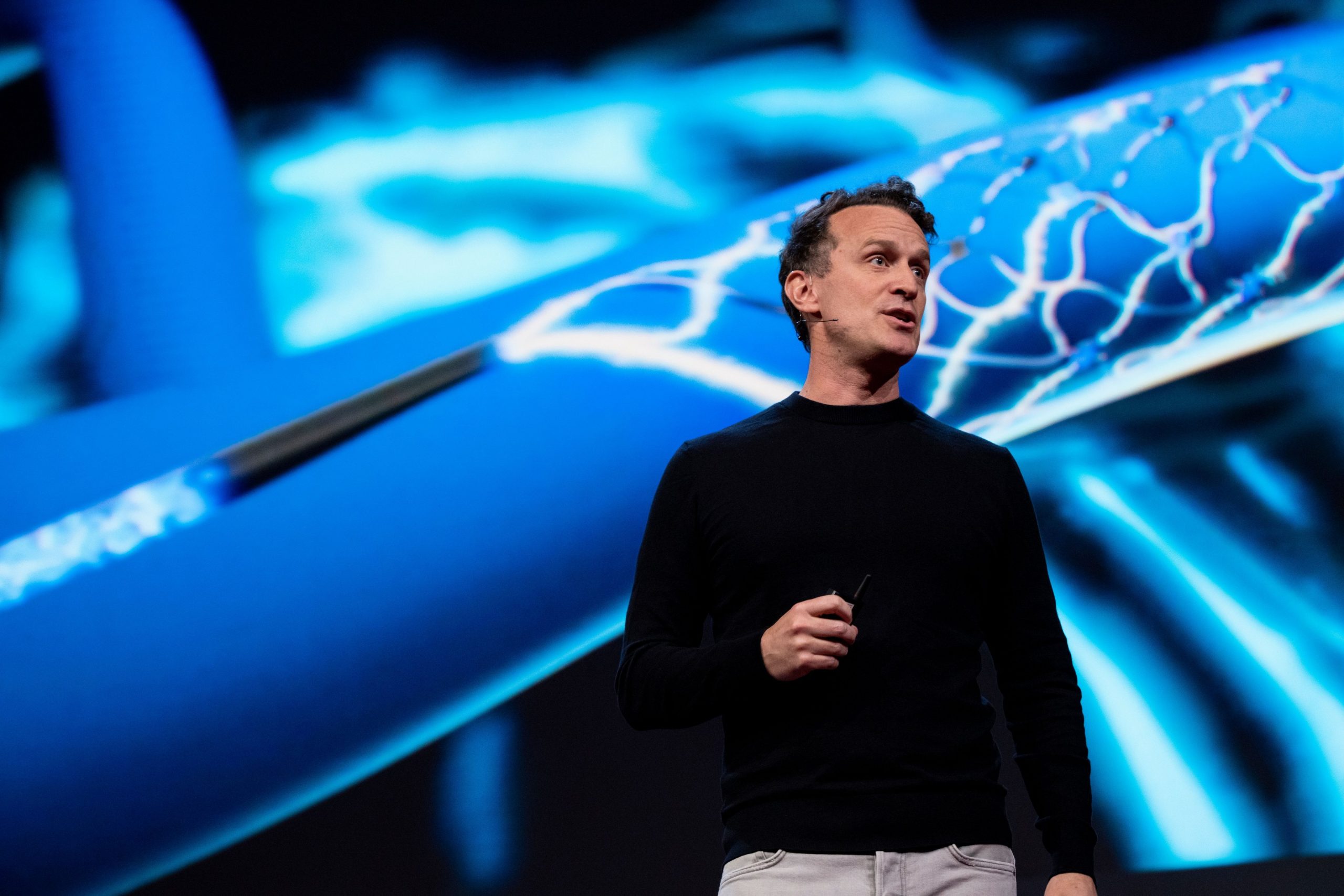 Once the device has been implanted, motor intent is detected and wirelessly transmitted to give paralysed patients the ability to control their devices without using limbs.
It is part of Synchron's COMMAND trial, which will assess the safety and efficacy of the technology in patients who have severe paralysis.
The COMMAND trial will evaluate how well the device assists paralysed patients with everyday tasks like texting, emailing, online shopping and using telehealth services.
People will have concerns over what the brain-computer interface technology could lead to and how it will be used, but Tom Oxley wants the focus to remain on its benefits.
"What I want the world to understand is that this technology is going to help people," Synchron's founder said.
"There seems to be a theme around the possible negative aspects of this technology or where it might go, but the reality is that people need this technology, and they need it now."
Synchron wants to implant the device in at least 15 patients before the end of this year.
A trial in Australia followed four patients who were implanted with the device for 12 months, suggesting that such prolonged use is safe.