Technology corporation Microsoft has announced that they will be purchasing gaming company Activision Blizzard which will soon make them the third-biggest gaming business in the world.
In a statement released yesterday, Microsoft said that the purchase would evolve the gaming side of operations across multiple platforms including the metaverse.
"Microsoft will acquire Activision Blizzard for $95.00 per share, in an all-cash transaction valued at $68.7 billion, inclusive of Activision Blizzard's net cash," the statement said.
"The planned acquisition includes iconic franchises from the Activision, Blizzard and King studios like Warcraft, Diablo, Overwatch, Call of Duty and Candy Crush, in addition to global eSports activities through Major League Gaming."
Chairman and CEO of Microsoft Satya Nadella stated that "We're investing deeply in world-class content, community and the cloud to usher in a new era of gaming that puts players and creators first and makes gaming safe, inclusive and accessible to all". While Activision Blizzard CEO Bobby Kotick noted that "the combination of Activision Blizzard's world-class talent and extraordinary franchises with Microsoft's technology, distribution, access to talent, ambitious vision and shared commitment to gaming and inclusion will help ensure our continued success".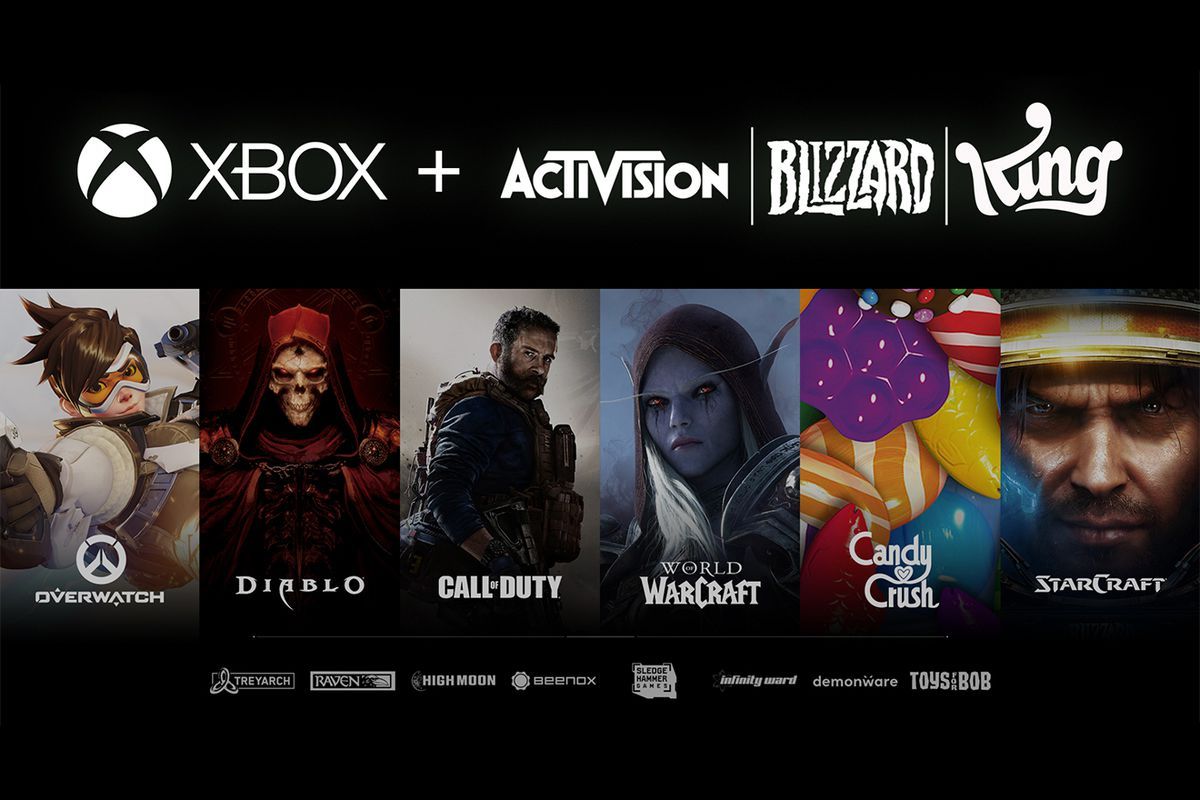 The decision has been met with mixed reaction with one Twitter user @CcikesS saying "the big take away from this whole 'Microsoft acquiring Activision' story is the fact that Bobby Kotick is getting a payout big enough to fund a small nation. Dude basically gets to wipe his hands of all the recent drama". While another user stated that Microsoft buying Activision Blizzard could potentially "fix the controversy going on in there".
The controversy referred to involves sexual assault and harassment allegations that has embroiled Activision Blizzard for some time. In July 2021, hundreds of reports were made by Activision Blizzard employees stating discrimination and sexual misconduct against women with the state of California eventually suing the company according to The Conversation.
Furthermore, it was announced yesterday that Activision Blizzard has fired over 30 people in relation to the allegations, with another 40 are being disciplined stated a Wall Street Journal report. The report also mentioned that 90 per cent of the 700 employees reports of misconduct have been reviewed.
Microsoft previously purchased ZeniMax Media Inc last year for $7.5 bn USD which included games such as The Elder Scrolls, Fallout, Doom and Wolfenstein. Converted to AUD the purchase of Activision Blizzard is $95.6bn.